Twice in a Lifetime
Wrong number texts aren't anything to write home about—unless one comes in from the husband you don't have. Isla Abbott was minding her own business, hiding away from her problems and badly managing crippling anxiety when a text comes in from a man claiming to be her husband.
Except Ewan Park has indisputable proof that he's the husband she doesn't have…yet. Somehow, Isla's new home is connecting her to a grieving man in the future, because he doesn't have a wife anymore, either. In five years, Isla will be dead. Ewan believes he knows how to save her…except the remedy may prevent them from ever meeting.
When their connection is severed, it's up to Isla to take the reins of her life, find the man who irrevocably changed it, and rewrite their story. She must learn how to open herself up to all the kinds of love the world has to offer…or she risks repeating the same mistakes that take her from the man she loves and what could have been.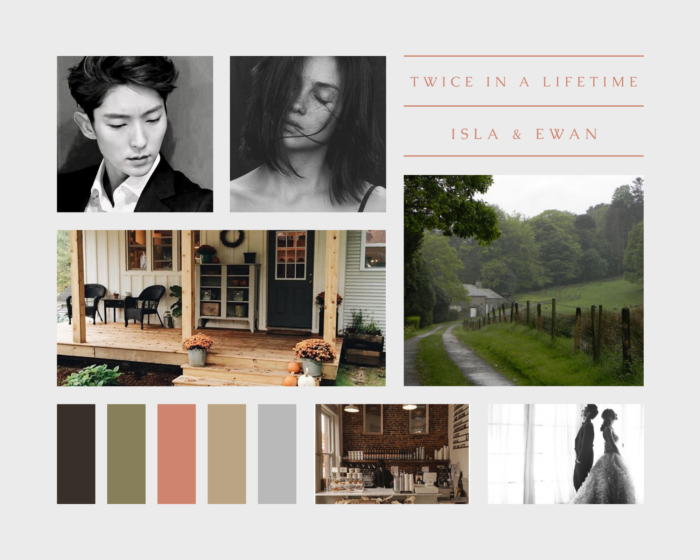 ---
Out December 6, 2022
Published by Alcove Press
---
Content Warnings
Isla's journey is fraught with things that might be hard to read, especially for those who have experienced them. Some of these things might be spoilery, so I've hidden them from plain view. If you would like to know what these subjects are ahead of time, here's what you will encounter in Twice in a Lifetime: